The DJ|JD Foundation Board Members
Robert was introduced to the financial securities services industries by joining a Global Wealth Management Institution at the age of 20 years old as Service Associate in the operations department. After 5 years in the quickest area of the office, Robert took the necessary steps to become registered and view the industry from a different perspective by joining the teams of two successful financial advisors. Robert, in addition to the work he has done in operations and with two financial advisor teams, he also serves as the Co-Chair for the Diversity & Inclusion Council. Robert has, throughout his career in the financial industry, been able to work closely with upper management to implement new systems and train new employees as to how to provide a genuine first class service to clients. Robert has hopes to one day join a team as a financial advisor while helping maintain the service side of the business as well. Along with his dedication to providing an excellent experience to his clients Robert is also a dedicated father, writer, athlete and further establishing the 501©3 non-profit scholarship foundation organization The DJ|JD Foundation.
Dominique brings three full years of experience in the financial securities industries, along with his eight years of summer internship experience working with top Global Wealth Management Institutions. Prior to joining the industry and specifically the team, he graduated from Georgetown University's McDonough School of Business with a double major in Finance and Management, with a concentration on new and small business in 2013. Immediately after graduating, he joined a Global Wealth Management Institution in pursuit of becoming a Financial Advisor by entering a specific 2 year rotation program, with the last year of focus being mentored by a financial advisor/advisor team. Furthermore, he has challenged himself to pursue further designations and licenses while serving and running both complex & regional diversity councils. In addition to that, he is an active member of the Alpha Phi Alpha Fraternity, Incorporated, Serving on multiple boards for Georgetown University clubs and network groups. Ultimately, he is looking forward to articulating financial analysis and business operations focused towards investments/retirement planning for clients and his community. Dominique enjoys being involved in his home community and school community, playing golf and basketball, traveling, skating and further establishing the 501©3 non-profit scholarship foundation organization The DJ|JD Foundation.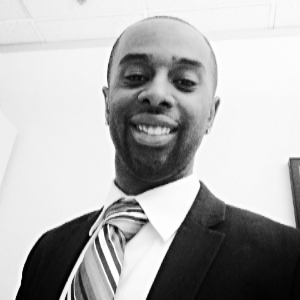 Laundale Smith brings over 4 years of experience in the financial services industry. Laundale received his MBA from Columbia College in 2014 with a concentration if finance. In his current role as a Small Business Banker he provides a variety of deposit and lending products to business clients grossing up $2 million in annual revenue. Currently Laundale is completing his Masters of Accountancy from DeVry's Keller Graduate School of Management in pursuit of his CPA license and working towards a career in corporate finance. Laundale also enjoys playing drums, basketball, bowling and golf. Ultimately Laundale looks forward to the opportunity to give back to those less fortunate than he through education and support by further establishing the 501©3 non-profit scholarship foundation organization The DJ|JD Foundation.